New Lotus Retailer Corporate Identity.
November 2020 saw the official debut of the new Lotus Retail Signing programme, a striking new design direction for the automotive brand as part of a new retail and customer experience project for 2021 - and now moving to the final stages of gloabal implementation in 2022
Our starting point for the creative direction was 'how would Lotus go about designing a sign that clearly spoke to both an engineering experience and particular design philosophy?' In effect, to pull away from the usual driver experience of the automotive sector, while pushing at the boundaries of engineering possibility.
With Lotus we also knew we could maximise characteristics that no other manufacturer could claim. We adopted their own defiantly disruptive starting points and invented a deliberately sculptural form, a converging, pierced 'apex' Pylon as the starting point.
The Pylon features a unique and entirely new 'Apex' construction, where two paths meet and lead the eye upwards to the Lotus Roundel. We then stripped out everything that we didn't need, adding lightness to the structure and pushing the engineering to new limits, with the pierced 'Weave Pattern' construction.
The Weave not only nods to Lotus' approach to 'maximising while reducing', but in cutting away what we didn't need we created the 'kinetic' effect of a sign always 'in motion'. Not only this, it also acted as an additional bracing and strengthening, allowing us - working in close collaboration with Merson Signage engineering teams - to reduce the actual amount of material the sign actual requires. This meant the signage could employ aluminium as one of its key components, accounting for around 80%, by weight, of the material used.
The new Pylon, alongside the new signage family (including the unique 'Entrance Wayfinder featuring the Weave Pattern base, floating the mass of the sign on a delicate membrane) has been designed and engineered to nurture and sustain an historic brand as it transitions to an exciting new phase in its future.
Over the next few months the first of the new retail sites that will showcase the signage will begin to appear (first, at Lotus' factory at Hethel in Norflok, in Bahrain, UAE, and through 2021 across the world in over 100 retail locations.
Project
Retailer Corporate Identity global programme
Results
Over 100 locations now in progress for the new system in Year 1 of the project
Role
Creative direction, signage and product design, retailer engagement and programme management.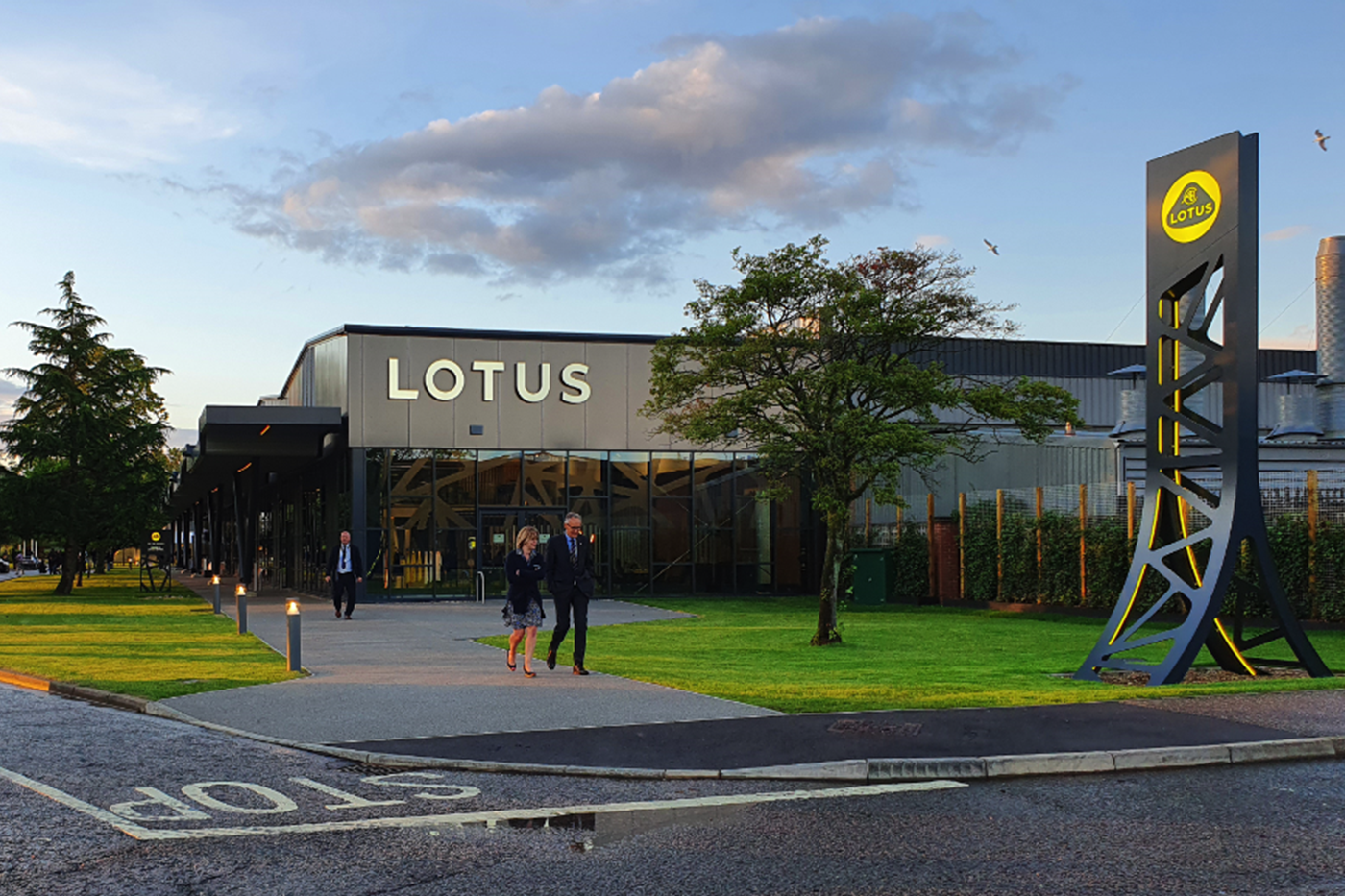 Here's just a small selection of images from the project. For more information and a full case study, please drop Richard Atkinson an email.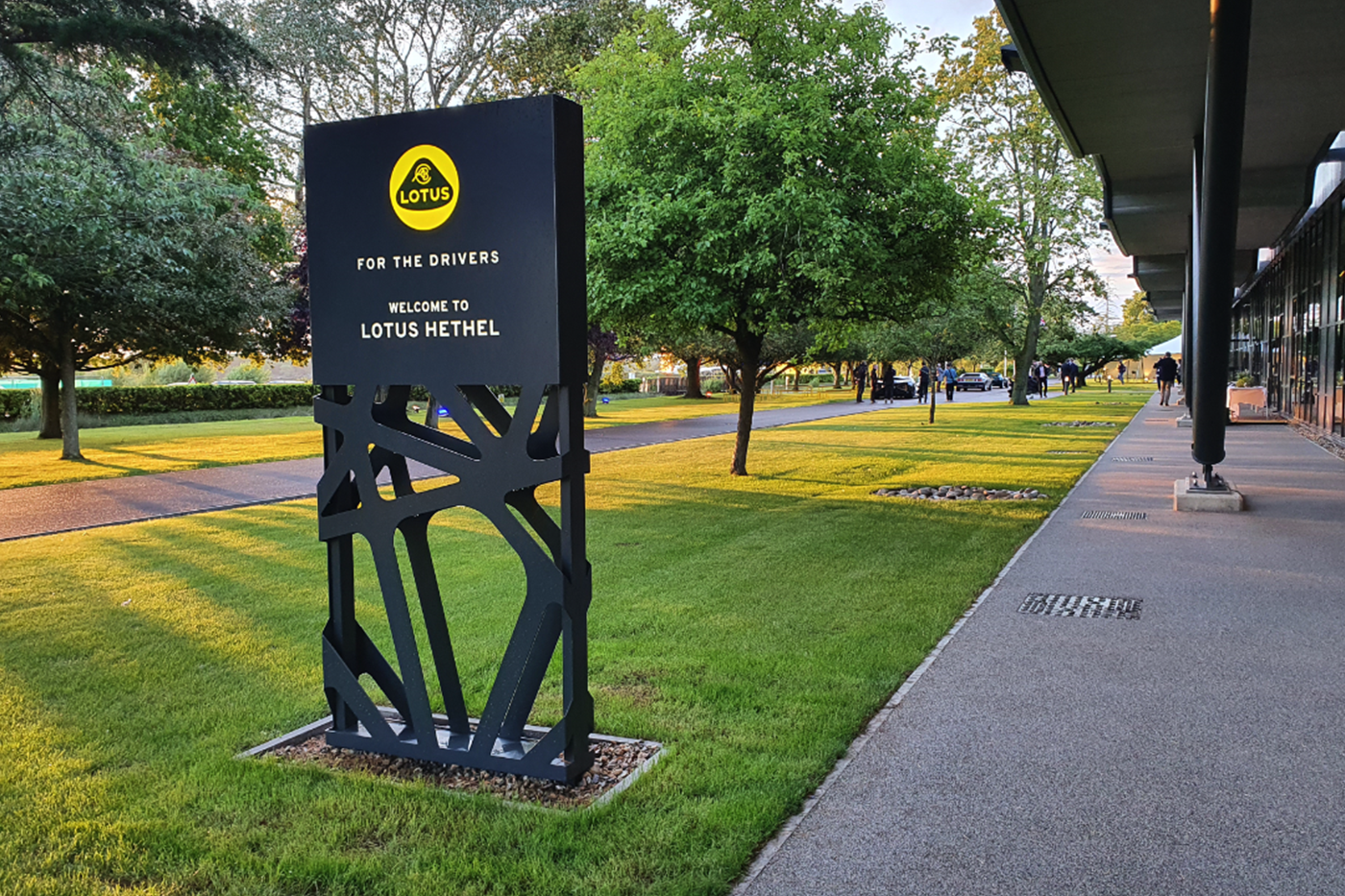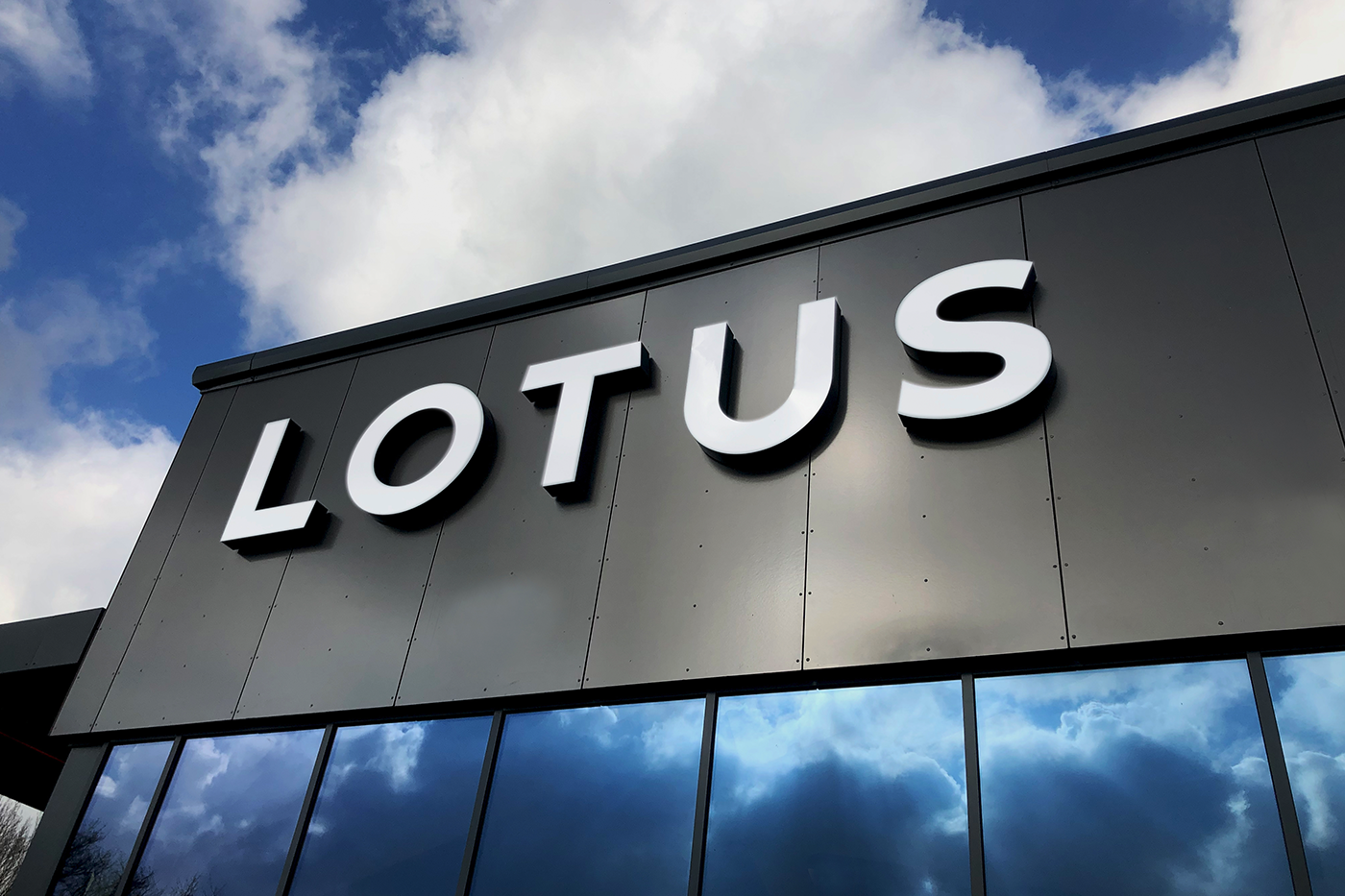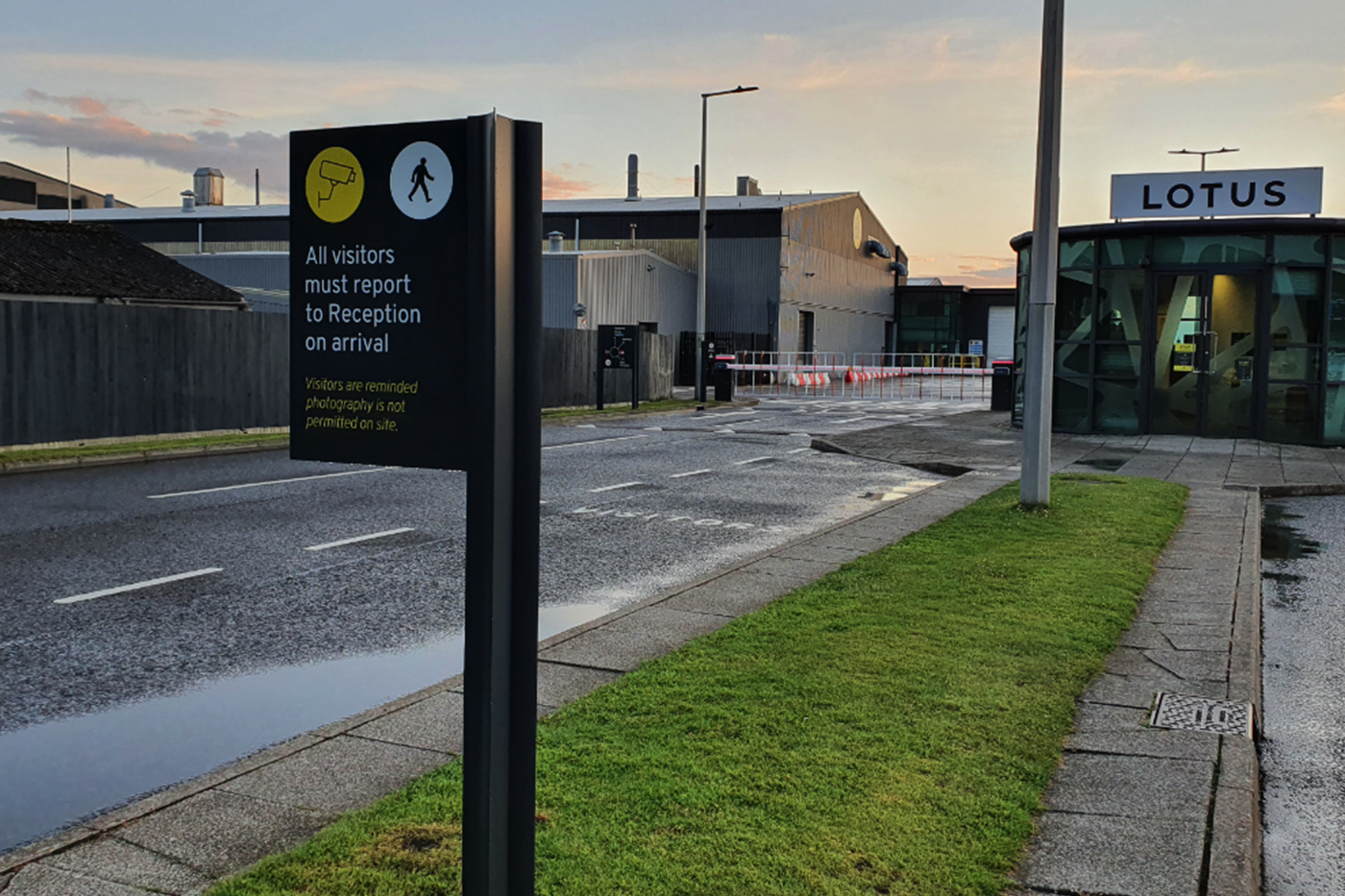 ---
Meda International Ltd.
© Meda
---
The Granary, Church Lane, Oxfordshire, United Kingdom
Satnav postcode: OX13 6SW
---
---