Refurbished Land Rover dealership for Roger Young in Plymouth.
A Jaguar Land Rover panel architect, Meda was appointed by Roger Young Land Rover to provide Lead Design and Architectural Design services for the refurbishment of its existing facility in Saltash, near Plymouth.
Built over a 35-week period at a cost of approximately £2 million, the refurbished facility opened in May 2018 and provides an enlarged showroom that follows JLR's 'Single Arch' concept.
Inside, there is a spacious nine-car display area and two handover bays for new customers. The facility also includes three drive-through service lanes and 49 external approved used-vehicle display spaces.
Project
Refurbishment of 9-car showroom with 2 handover bays and 3 drive-through service bays.
Role
Lead Design and Architectural Design services.
Here's just a small selection of images from the project. For more information and a full case study, please drop Richard Atkinson an email.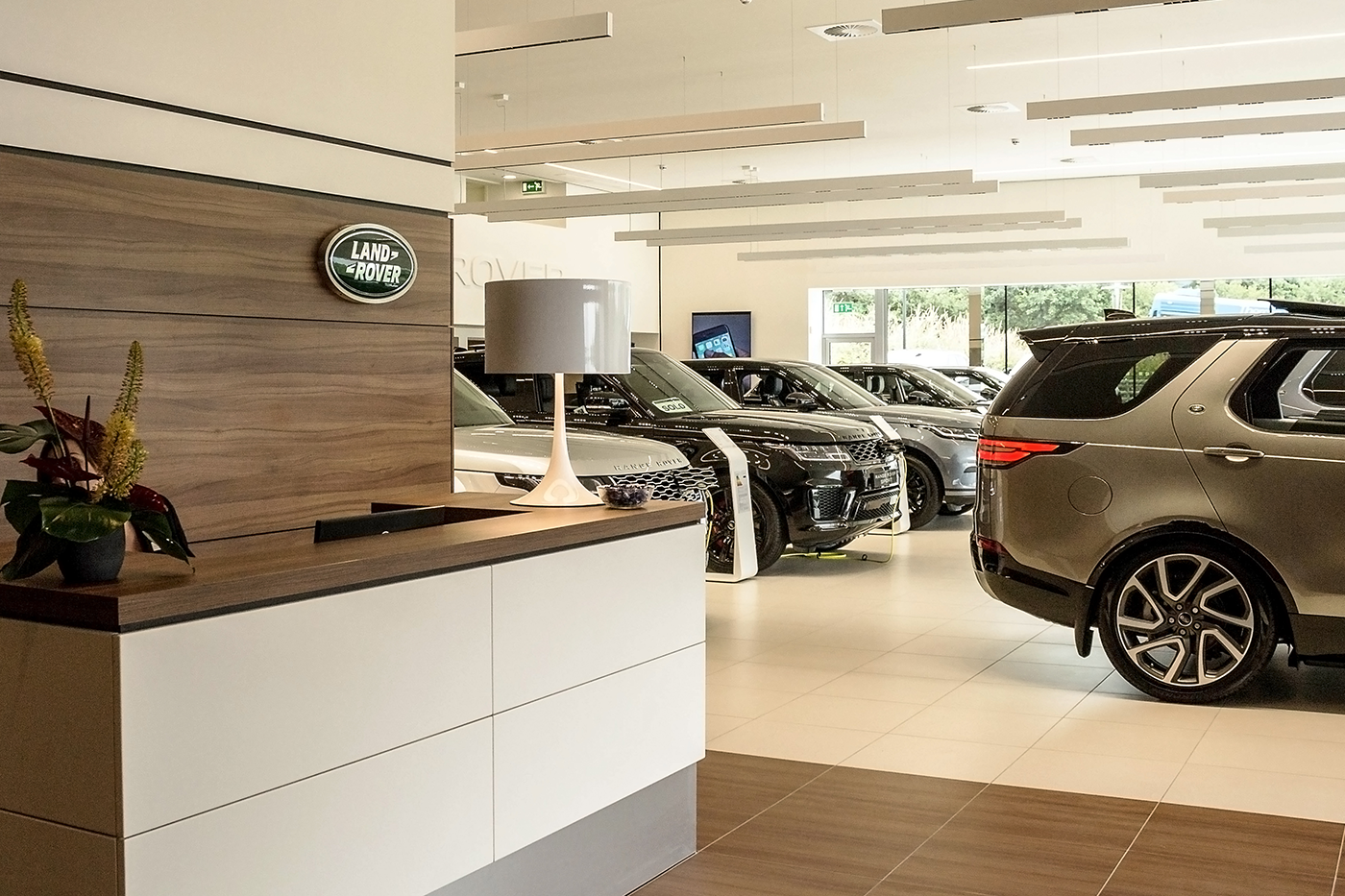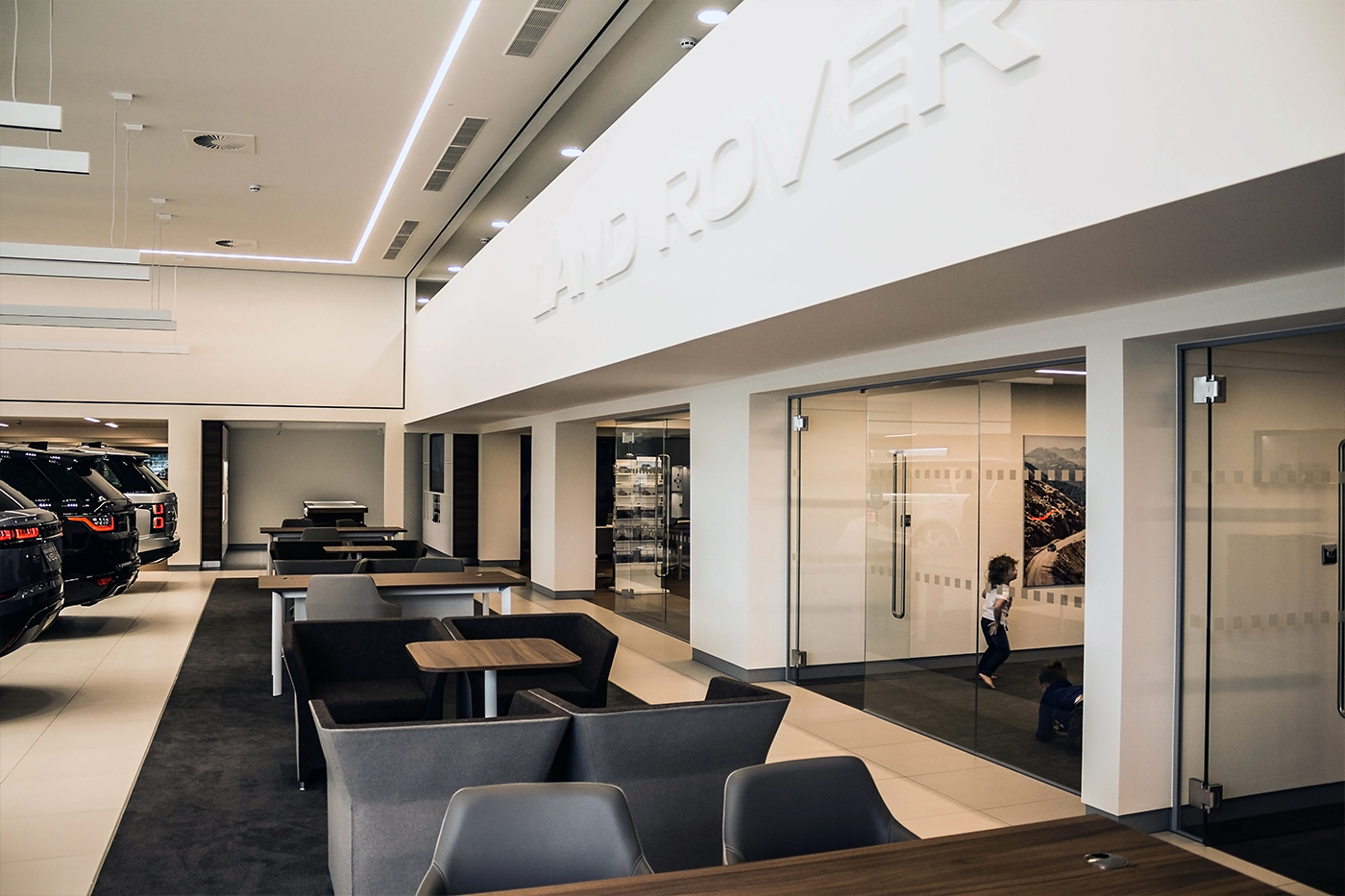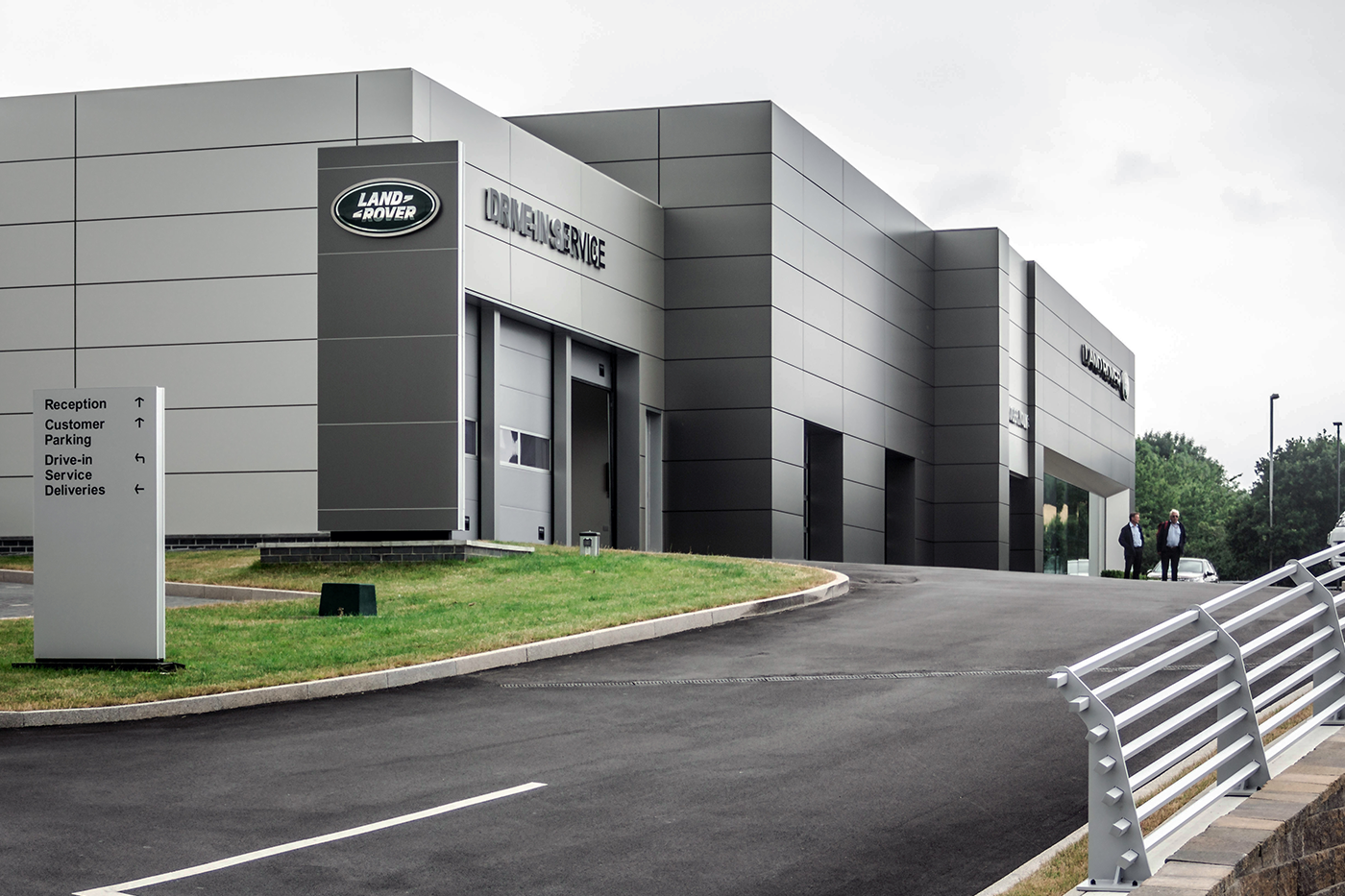 ---
Meda International Ltd.
© Meda
---
The Granary, Church Lane, Oxfordshire, United Kingdom
Satnav postcode: OX13 6SW
---
---