Producing an updatable guideline to help ensure that all network partners keep Lotus facilities in the best possible condition.
The Housekeeping Guidelines were created to ensure that Lotus network partners were provided with clear, detailed and readily digestible guidance and practical assistance on how to keep their facilities to the standards expected by and of the brand, in order to support the delivery of exceptional customer experiences - every time.
Providing inspiration and practical guidance, the guidelines begin with a reminder of Lotus presentation principles and the rationale behind materials and components, followed by advice on ensuring a level of organisational 'hygiene' throughout any and all types of facility representing the brand.
The Housekeeping Guidelines focus on customer areas but deal with Sales, Aftersales and workshop spaces. Covering each area in turn, they detail the qualities and standards that should be achieved, and provide reminders of ways to ensure those qualities and standards are maintained through high levels of tidiness and cleanliness. Because they are broken down by area, it is quick and easy to find inspiration and guidance that are relevant for particular facilities.
As with other guidelines we have produced for Lotus, we took an 'editorial' mindset in order to tell a story, which works much more effectively than trying to use a command and control stricture to drive our creativity. As a result, the document acts as a magnet for clients and partners, drawing them towards the future and helping to encourage, steer and nurture an emerging culture.
The Housekeeping Guidelines followed our established practice in that they are designed as helpful, legible and clearly organised documents that help people in the field, working with the retailers, to have all the most helpful facts and figures at their fingertips.
The guidelines will be regularly revisited and updated, in order to make it a living document that can guide readers not only today but also tomorrow.
Lotus Cars Housekeeping Guidelines
Project
An updatable guideline to clearly communicate the importance of good housekeeping, the standards expected and practical guidance.
Aims
To provide Lotus network partners with clear, detailed and readily digestible guidance and practical assistance to ensure their facilities are kept to the standards expected of the brand.
Our role
Strategic Consultation, Creative Direction, Editorial and Typographic Design, Production and Distribution.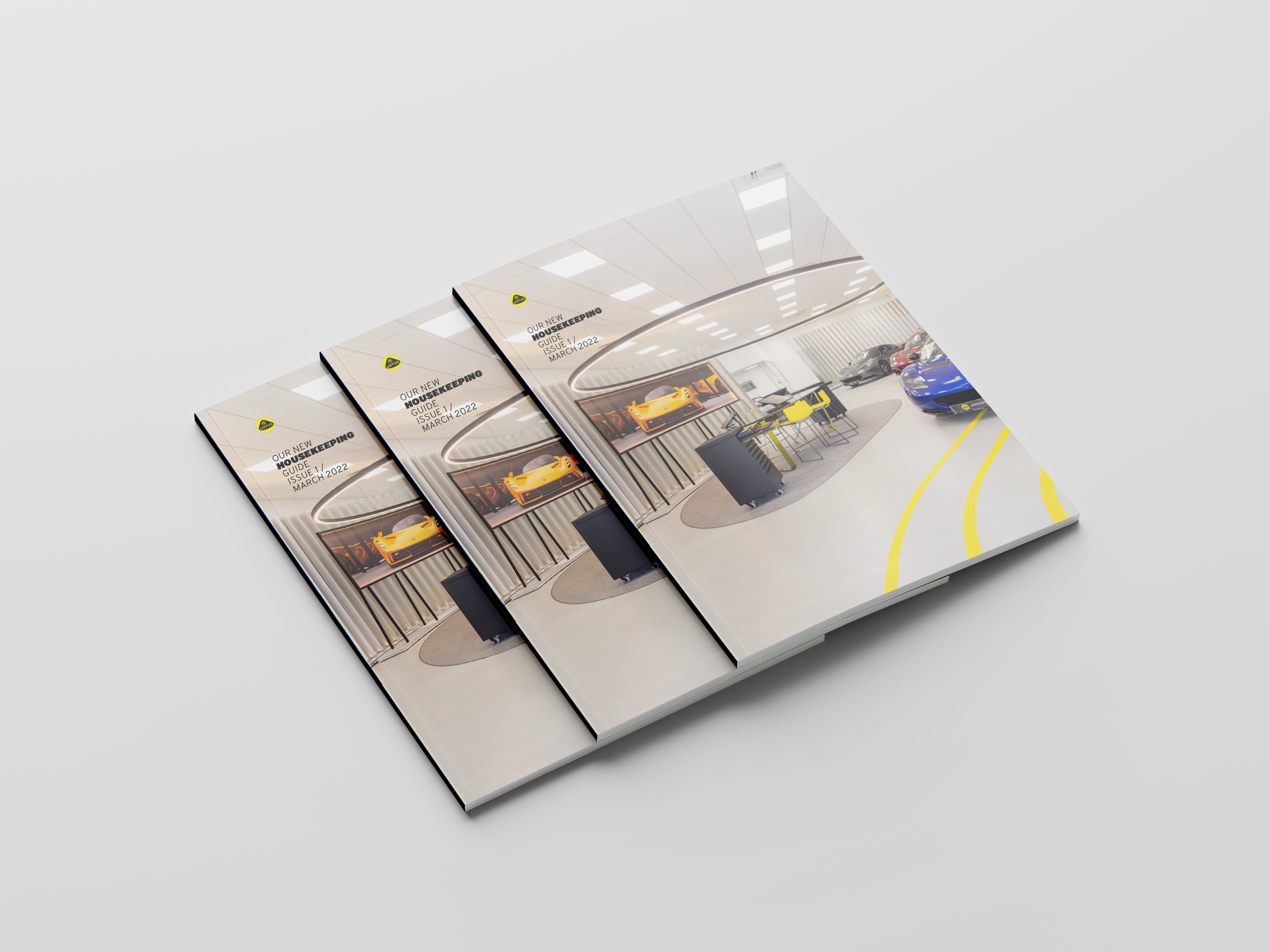 Here's just a small selection of images from the project. For more information and a full case study, please drop Richard Atkinson an email.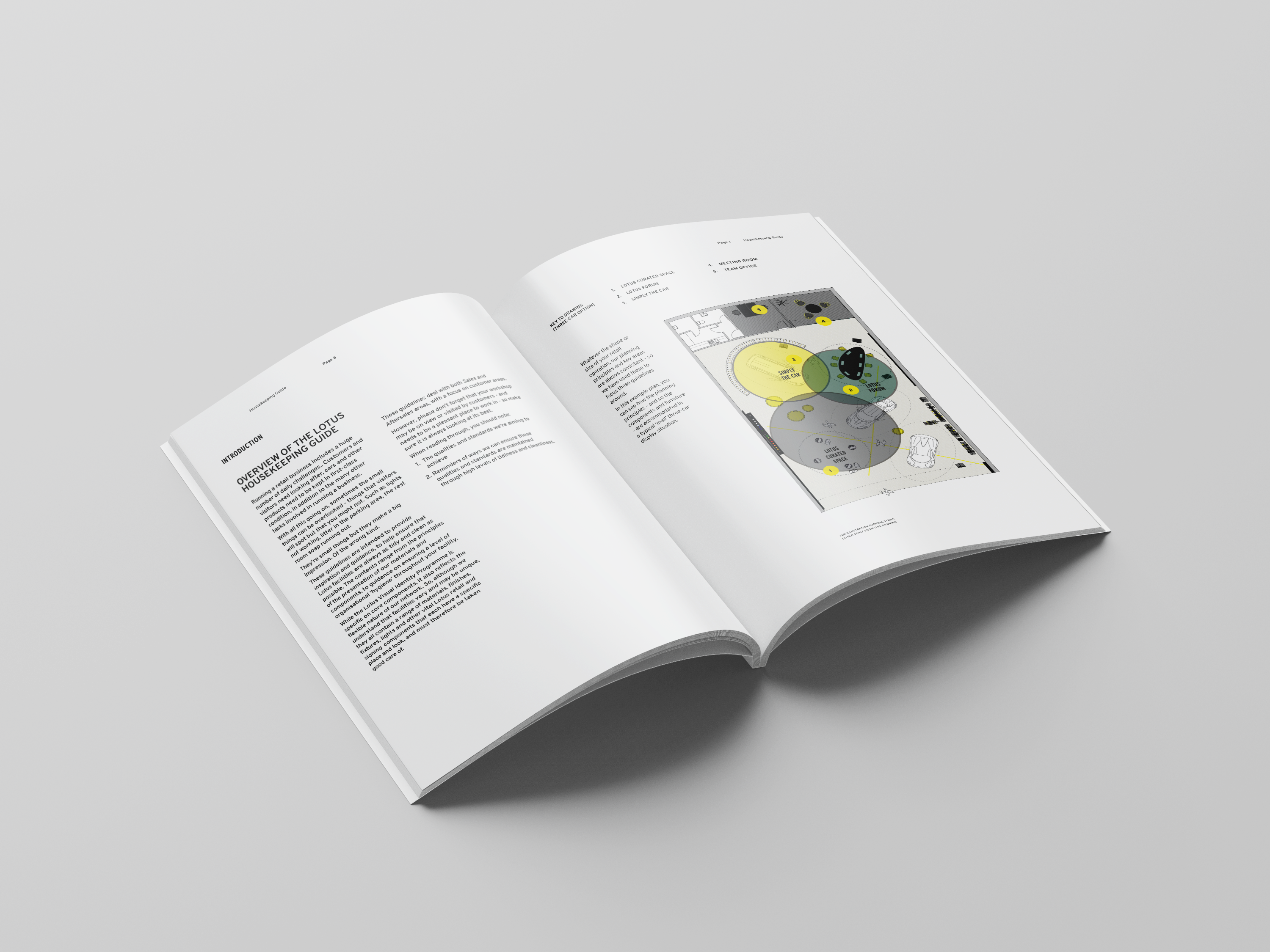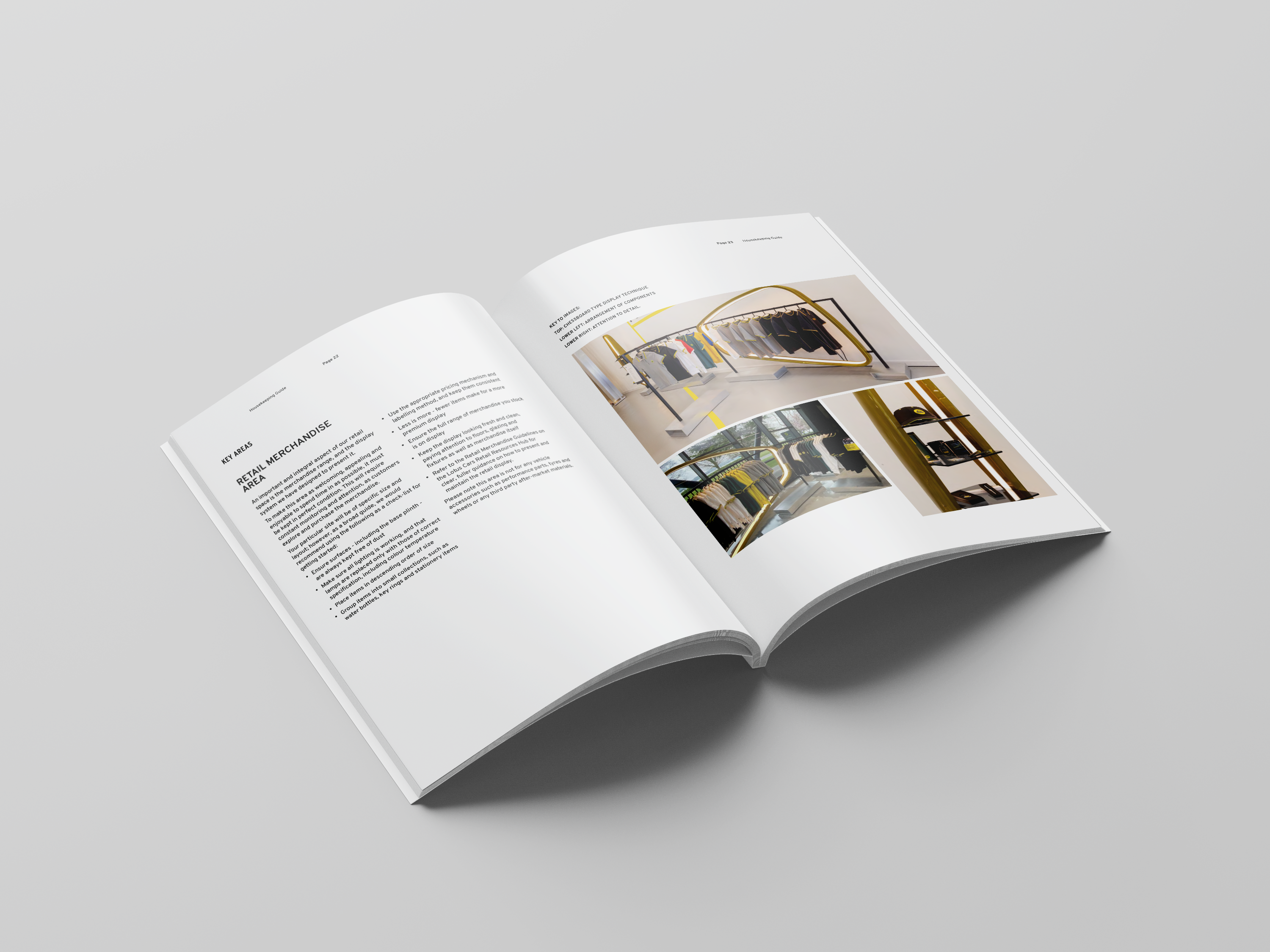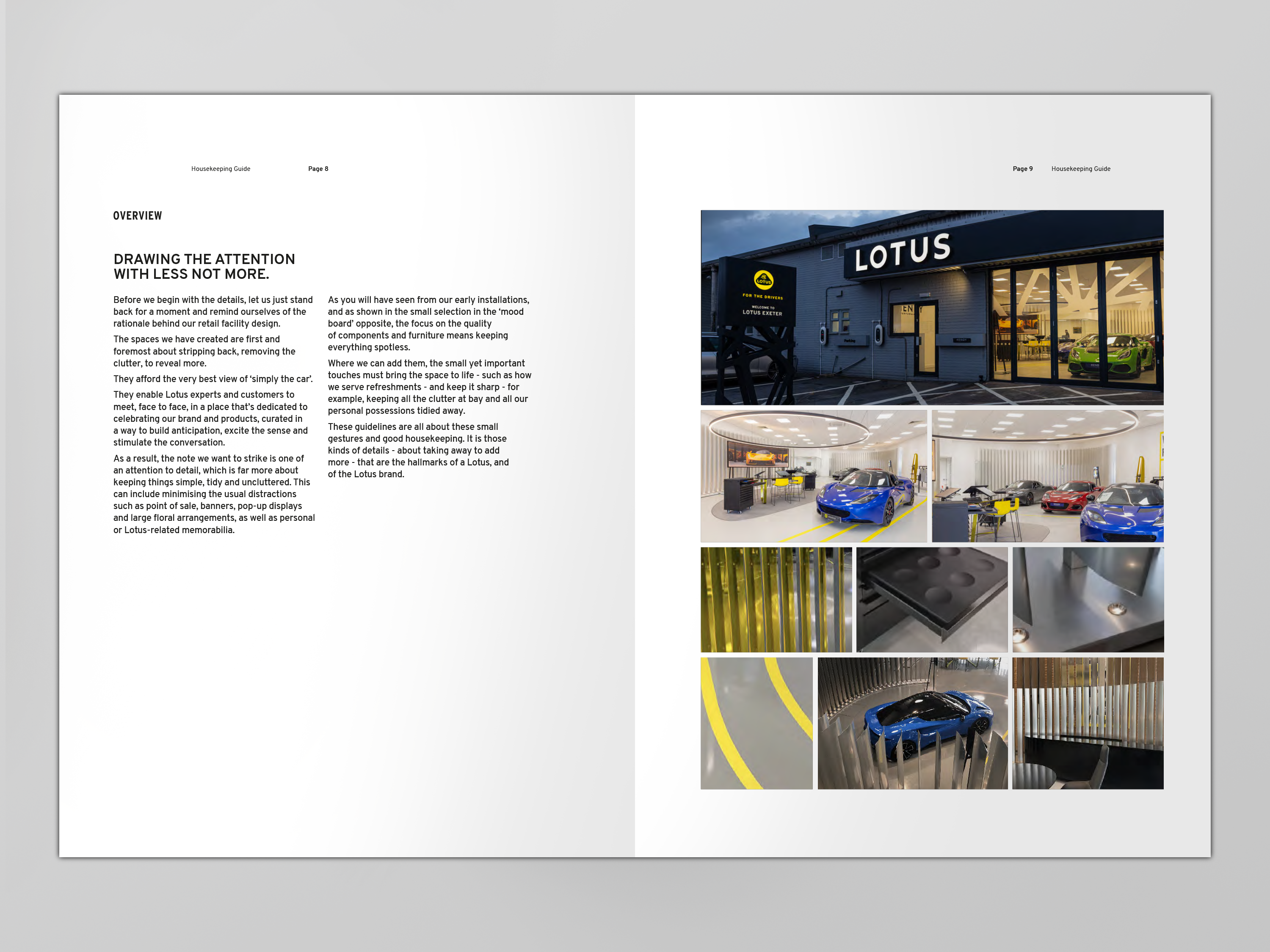 ---
Meda International Ltd.
© Meda
---
The Granary, Church Lane, Oxfordshire, United Kingdom
Satnav postcode: OX13 6SW
---
---