Creation of a series of key messages and images as part of a Retail Identity programme, for use in unique situations.
With brand like Lotus, there are so many stories to tell, and so much fascinating history. The issue with that is that this all 'looks back', rather than critically 'seeing forward'. The customer who know Lotus know this past - they likely need not be reminded, other than for reassurance.
The other risk is that those who are new to the brand can be put off, as the past is not usually a very helpful guide to the future. Lotus is fast-evolving and while the brand is not leaving behind its past - which was primarily based on engineering achievement - it does need to bring new meaning to that purpose. That way, it can create a familiar future for new customers, resonanting with their needs while staying true to what makes Lotus what it is.
Additionally, the temptation is to do what all automotive brands do - place pictures of the cars that are already on display on the walls - which is always something we always encourage automotive brands to consider not doing (although we always recognise that sometimes that actual product simply isn't always available, which is where digital and AR can come in, but that's another story!). Why waste money printing and installing what is apparent? Use your resources to tell better stories!
Firstly, we wanted graphics that burst out of the frame, off the canvas, and climbed the walls. Our design intent was to create a kind of 'graffiti', where gallery installation meets retail design.
Secondly, we took the idea of a 'yellow thread' - the Lotus Yellow Line - as a way of tying the space together, leading the eye and the visitor to the various spaces within the store. Every one of the Yellow Line applications is unique - an automotive first - and precludes the need to produce expensive and intrusive 'hero plinths' and the usual crutches of automotive retail marketing point of sale.
Lotus retail graphics and brand messaging.
Project
Design and development of a series of key messages and images as an integral part of the Retail Identity components and a disruptive application to walls and floors in unique situations.
Aims
To deliver a series core brand messages - experience, product, social and service-based - for integration into components, and, critically, to 'take to the walls' of spaces and places as a more 'gallery-like' series of interventions.
Our role
Communications Consultancy, Graphic Design, Typographic Design, Programme Management and Liaison.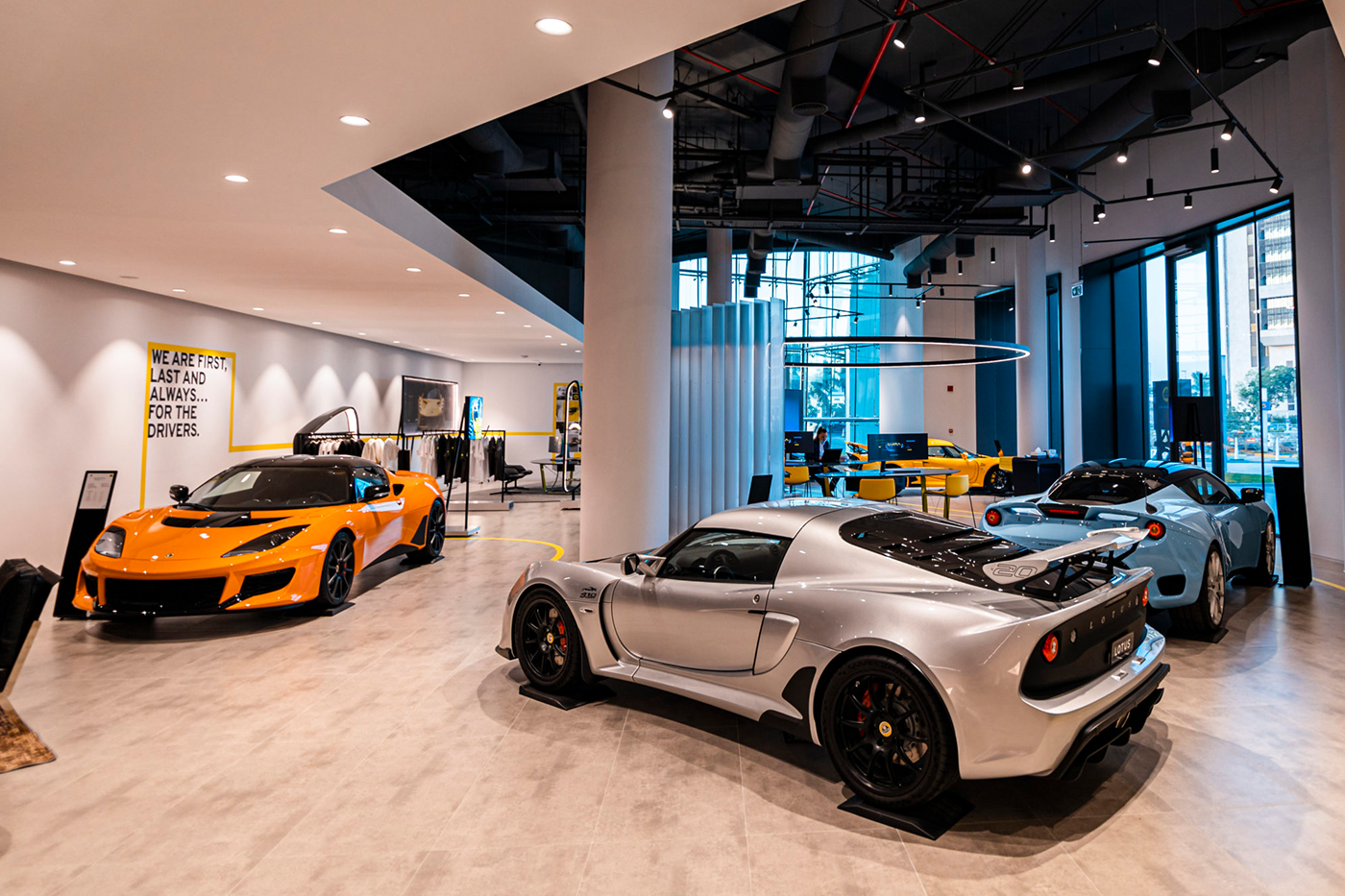 Here's just a small selection of images from the project. For more information and a full case study, please drop Richard Atkinson an email.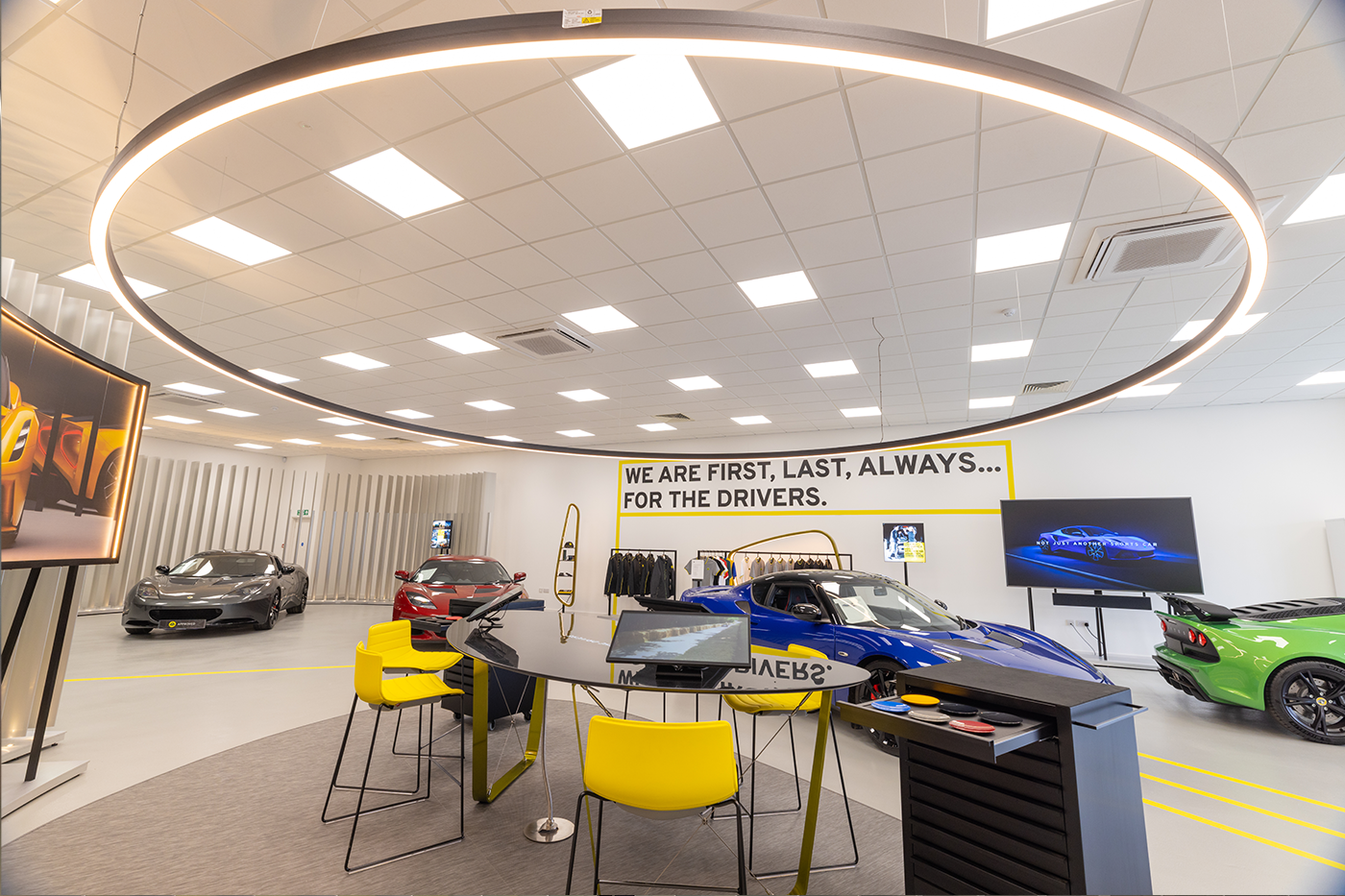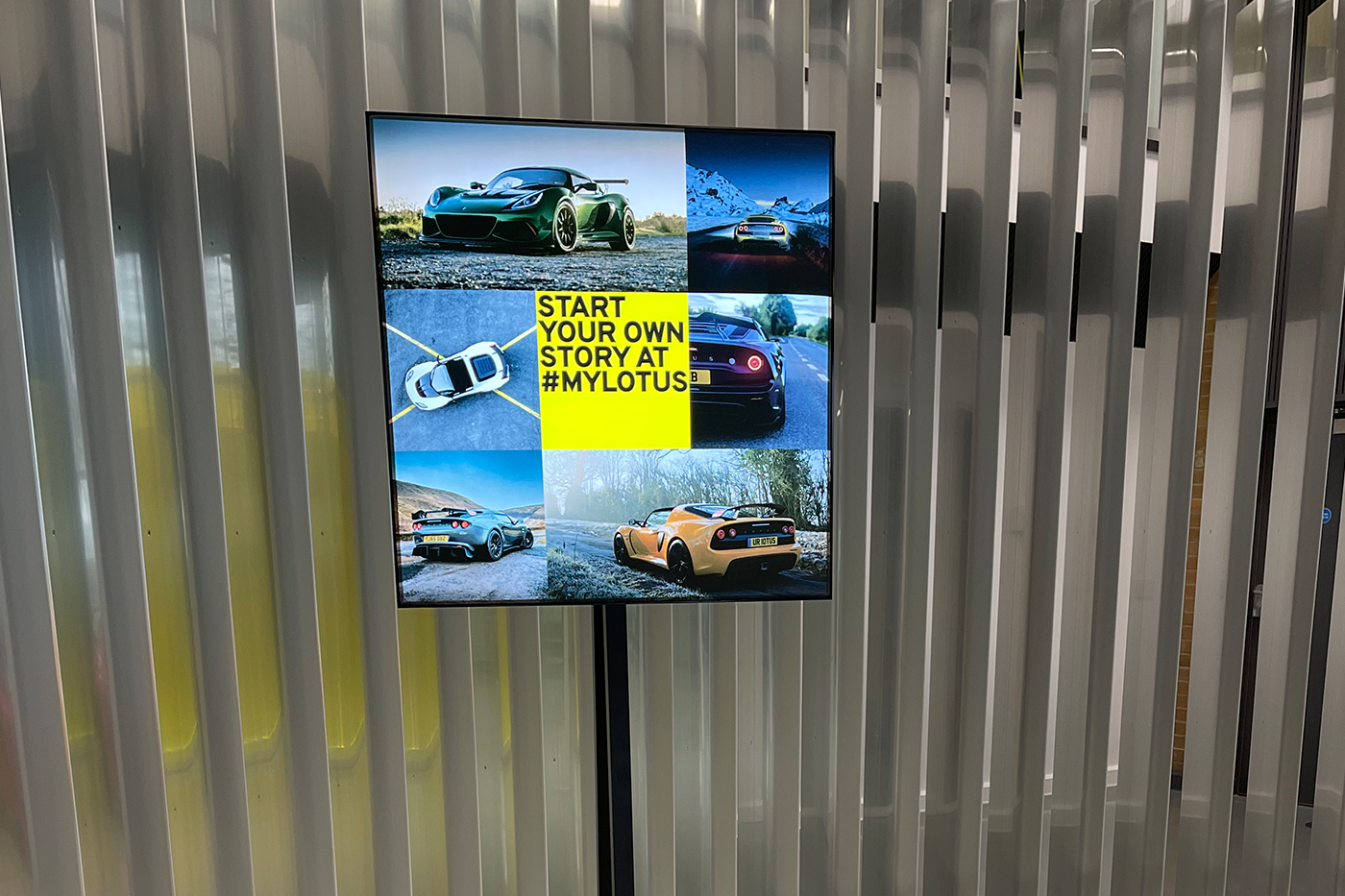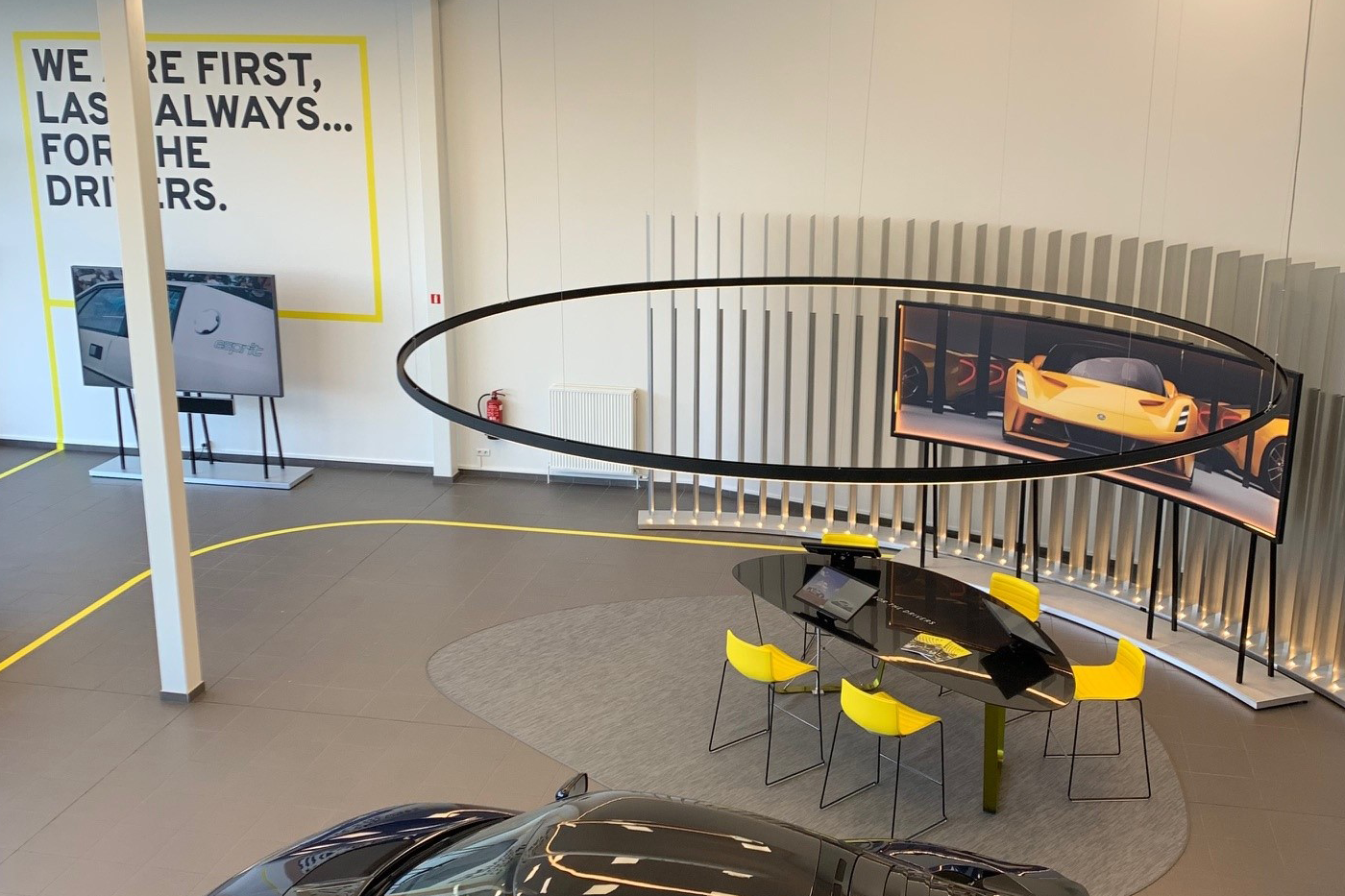 ---
Meda International Ltd.
© Meda
---
The Granary, Church Lane, Oxfordshire, United Kingdom
Satnav postcode: OX13 6SW
---
---